"Nowhere" Out now on all streaming platforms
---
---
---
Join the Mailing List!
HEY THERE! |
Want to know about upcoming shows and music, and have a get to know you with Beth?
The mailing list is where all that happens! 

Click HERE to sign-up! 
---
---
---
Praise for 2016 release, Little Mirrors

 "The thread of Beth's voice connects the musical journey like a myriad of experiences in a young woman's life. Her tone and lyrics are rooted in authenticity and reveals insight into the love she shares and how that resonates into the world. Beth's patience, kindness, love and thoughtfulness rings through her songs. Listening to the album feels like a hug for the soul, or a prayer for world peace. " ~Bridget Law of Elephant Revival

"Beth has really come into her own in so many ways on this new album. She commands such a wide breadth of stylistic variance and saturated understanding of emotive nuance.  Beth's melody sense and vocal control is second to none. I truly love this album and am positive this is just the beginning for her journey to musical renowned. " ~Michael Travis of The String Cheese Incident, EOTO
"Beth Preston's record Little Mirrors is a beautiful representation of an artist who exemplifies beauty and love. The production, vocals, arrangements and all around songwriting make Little Mirrors a wonderful listening experience."  ~Sarah Levin, Suitcase Town Music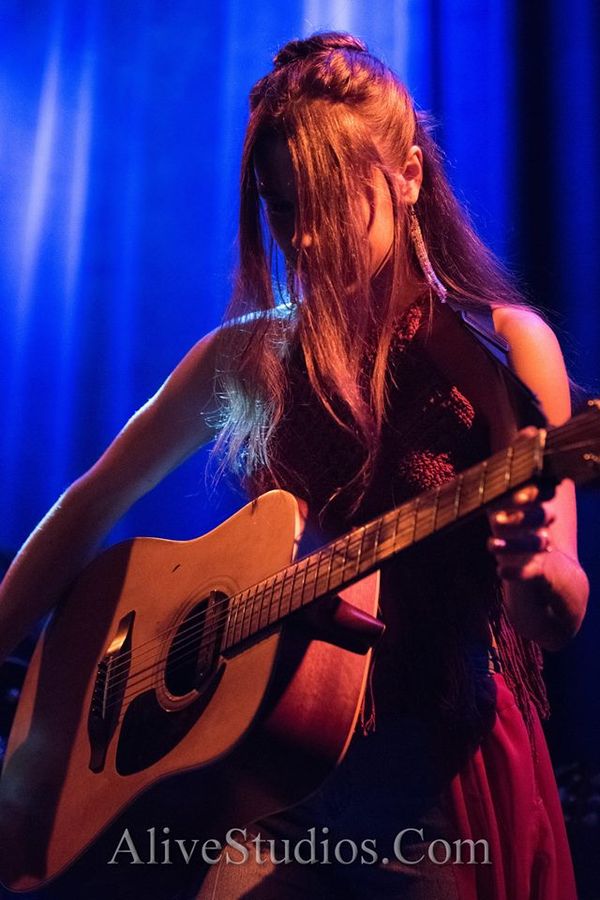 BolderBeat Reviews 'Little Mirrors' Album Release
"Behind the sweet warmth of the summer night, Fox Theatre's sign was aglow last Thursday for the album release of Beth Preston's new LP Little Mirrors. Local music enthusiasts crowded in front of the marquee on The Hill for a unique collection of local Colorado musicians: Paul Kimbiris, We Dream Dawn, and headliner Beth Preston. 
Boulder favorite Paul Kimbiris set the tone for the evening with a fast-paced, heartfelt set. Playing with the same band who has backed him for other Fox performances, and who sometimes play together as BLVD, Kimbiris and his crew pulled the crowd lingering outside to the front of the stage with a foot-stomping set of originals. Kimbiris' earnest songwriting and aggressively catchy music has made him a Boulder favorite for a reason, and he did not disappoint.
Next was We Dream Dawn, a three-piece doing indie folk at its best. Both melodic and engaging, in their set, the band drew well-deserved attention as the middle players of the evening's lineup.  WDD has a sound that is simple, and yet very complex all at once, which kept the attention of the crowd. Their addition of a violin on many of their tunes left many in the crowd wishing that their set were longer. It was impressive. 
After We Dream Dawn, I headed to the green room, which was filled with local musicians sharing libations, stories, and few pre-show yoga positions. The atmosphere was an excited energy for what was to come, and that was Beth Preston. 
Preston took the stage with the presence of a seasoned performer confidently pouring out her new tunes. Her contemplative and passionate writing paired well with her deep vocals, which are reminiscent of Fiona Apple. Preston's eclectic set of music from Little Mirrors came alive with a cavalcade of local instrumentalists, including Hunter Stone on guitar, Leor Manelis on drums, Jon Wirtzon keys, Jon Gray on trumpet, Danny Rankin on bass, and Bridget Law of Elephant Revival on violin. This particular amalgamation of talent was put together especially for this show, which made for a dynamic and busy stage.  
Highlights of Preston's set included the instantly catchy "Spirits", and the wondering and beautifully contemplative song "Jesse's Song", a tune accented expertly by Gray on trumpet. To close, the band did a full rendition of The Beatles' "Strawberry Fields", with every member leaving the stage one at a time. 
Overall, the night was one of the strongest local sets that has been played at the Fox Theater in some time. It was a perfect display of what putting Colorado local talent on one stage can create: a very good night of music.. 
-Zach"